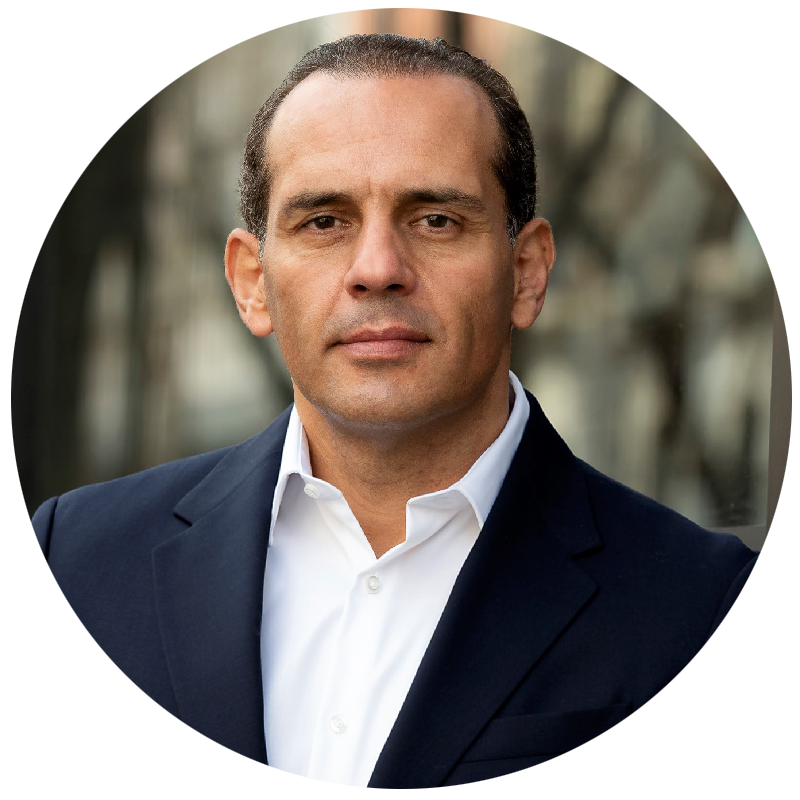 JUAN VERDE
Juan Verde is a recognized international strategist for the private and public sector. As a professional, he designs innovative solutions to attract foreign investment, establish strategic alliances and specializes in sustainable economy.
Juan Verde is a member of the President's Export Council, an advisory body to the White House on issues related to foreign trade and U.S. competitiveness in international markets. During the Obama Administration, Juan Verde served as Deputy Assistant Secretary for Europe and Eurasia at the U.S. Department of Commerce. As a White House appointee, he led the department's efforts to address trade policy and market access issues facing U.S. companies. Additionally, he was responsible for developing policies and programs to foster economic and trade relations with 52 countries in this region. He also served during Bill Clinton's second term as International Trade Advisor for the U.S. Department of Commerce, working first in the Office of Latin America and later in the Bureau of Minority Business Development.
In the political arena, he has supported with his experience, several Democratic candidates for several decades. He cooperated in the Biden-Harris presidential campaign as an advisor and collaborated in numerous fundraising campaigns, in addition to serving as president of Americans Abroad for Biden. Juan Verde has also worked with some of the world's most important personalities such as former Presidents Barack Obama and Bill Clinton, former Secretary of State Hillary Clinton, former Vice President Al Gore, the late Senator Ted Kennedy and former Secretary of State John Kerry.
In the private sector, Juan Verde has been a consultant for several prestigious companies, such as Google, Cisco, SAS, American Express and Banco Santander Investments US. He has also collaborated with institutions such as the Inter-American Development Bank, Harvard University and the World Bank. He founded and was President of the American Chamber of Commerce in both the Canary Islands and Gibraltar and is currently a member of the Board of Directors of the American Sustainable Business Council, the leading business organization in the United States representing the interests of responsible sustainability companies and their customers. In addition, he is a member of the Board of Directors of HISPASAT, the leading satellite communications operator in Spain, Portugal and Latin America and a member of the Advisory Board of the Airbus Foundation. In the public sector, he has worked with the governments of the United States, Lithuania and Gibraltar, as well as with numerous presidents, governors and mayors in Latin America.
As an advocate for environmental causes, sustainability and the fight against climate change, Juan Verde collaborated with former Vice President Al Gore to establish and lead branches of his foundation, "Climate Reality Project" in Spain and Argentina. Among other recognitions, Juan Verde has been named for two consecutive years as one of the 100 most influential Hispanic leaders in the fight against climate change as well as one of the TOP100 Executives and Disruptive Leaders of 2021. He was also invited to participate in the UN Climate Conferences, COP25 and COP26. He currently chairs the Advanced Leadership Foundation, a US non-profit institution whose mission is to identify and train the next generation of business, social and political leaders around the world.
Juan Verde is a PhD candidate in Economics at Camilo José Cela University in Madrid, Spain, where he is researching national sustainable economic strategies. He holds a master's degree in Public Policy from Harvard University where he was also elected to the Alumni Board of Directors and a bachelor's degree in Political Science and International Relations from Boston University. In addition, he has been decorated as a knight by the Sovereign Order of the Ecumenical Knights of Rhodes and Malta and his work has been recognized by Pope Francis.
Juan Verde divides his time between the United States and numerous countries to support various initiatives. In his spare time, he enjoys activities such as horseback riding, hiking and is also an avid marathon runner.