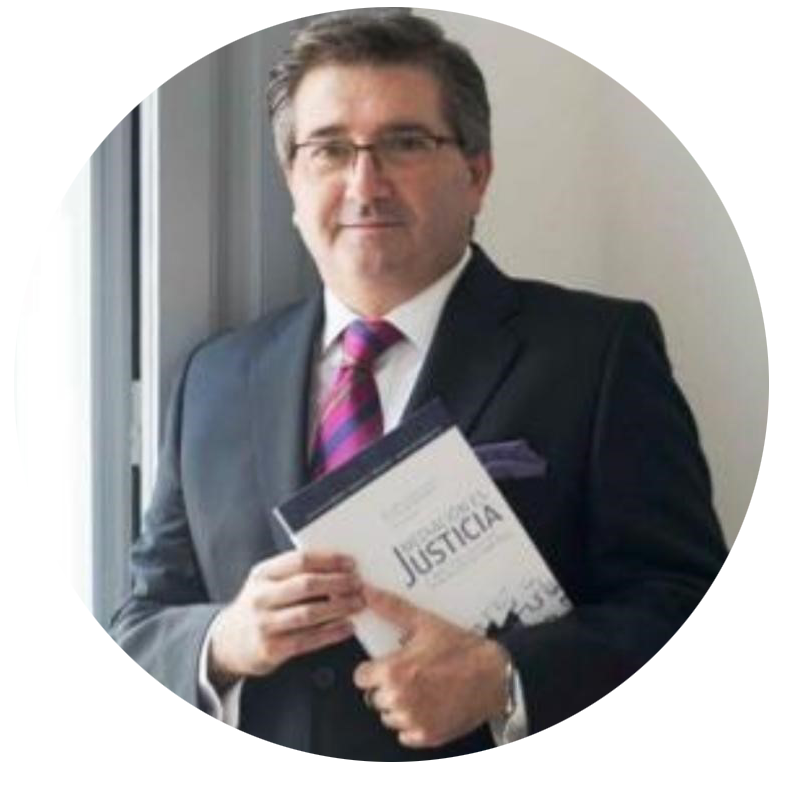 JUAN FRANCISCO MEJÍAS
1.- PROFESSIONAL ACTIVITY.
At present, since 2.011 he is the Magistrate of the Court of First Instance nº 15 of Valencia.
He entered the Judicial Career by means of the system of Pure Opposition in July 1.991.
He has been an elected member of the Governing Chamber of the Superior Court of Justice of the Valencian Community from 1.999 to 2.004.
He has participated, at the request of the General Council of the Judiciary, in the Pedagogical Commission and in the Computer Commission of the above mentioned Council for the implementation of the judicial computer system.
He has a degree in Valencian Civil Law and oral knowledge and elementary level of Valencian.
2.- UNIVERSITY ACADEMIC ACTIVITY.
From January 1.998 to June 1.999 he collaborates as Associate Professor in the Department of Procedural Law of the Faculty of Law of the University of Valencia.
From 2003 to the present he is Associate Professor of Constitutional Law at the Polytechnic University of Valencia, Faculty ADE-GAV.
He has directed two Mediation Congresses held in the City of Justice of Valencia.
He has directed the events of the European Day of Mediation in the City of Justice of Valencia and the Valencian Week of Mediation, since 2018.
He has directed numerous TFC on university mediation.
He has directed more than 200 courses on mediation, in Spain and abroad, aimed at judges, magistrates, notaries, registrars, lawyers, solicitors, architects, engineers, and other groups.
3.- PUBLICATIONS.
He is the author of several publications on mediation published by the CGPJ.
He is the author of the book "La mediación como forma de tutela judicial efectiva", published in 2010 by El Derecho-Francis Lefevre.
4.- OTHER ACTIVITIES
Since March 2006 he has been a member of the Board of Directors of the Spanish section of GEME (European Group of Magistrates for Mediation), and is currently Institutional VICE PRESIDENT of GEMME SPAIN.
The CGPJ appoints him coordinator of intrajudicial mediation in the Valencian Community.
5.- DECORATIONS.
He is in possession of the Cross of the Order of Police Merit with white badge, in 2009.
He is in possession of the Medal of Professional Merit, awarded by the School of Mediation and Conflict Resolution, in 2019.
Awarded a plaque of recognition by the Bar Association of Valencia, in 2022, for the promotion of mediation.